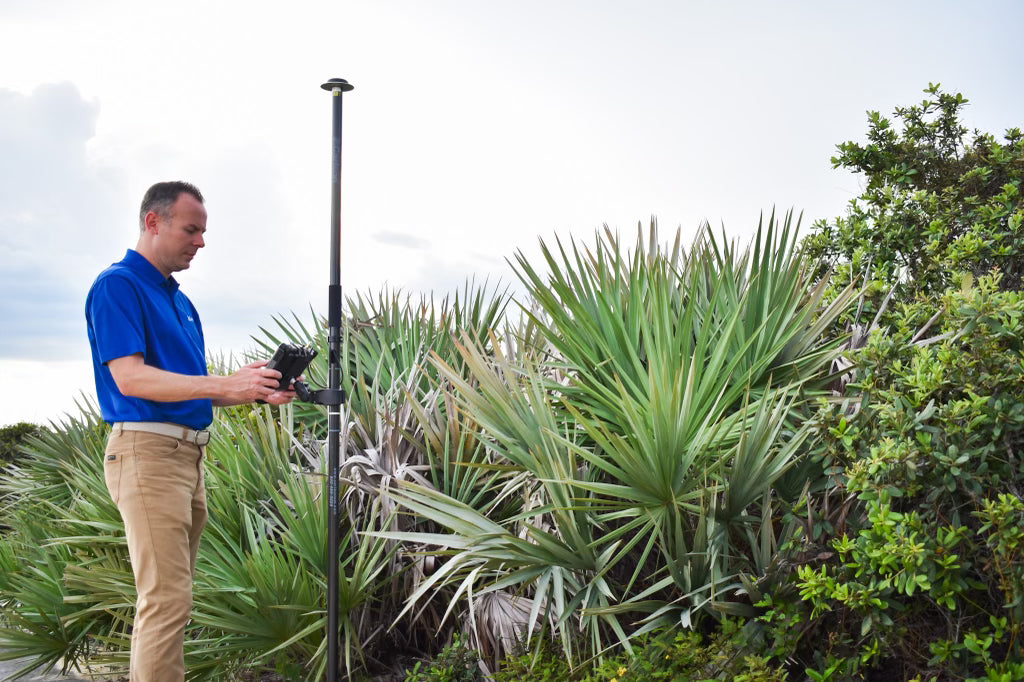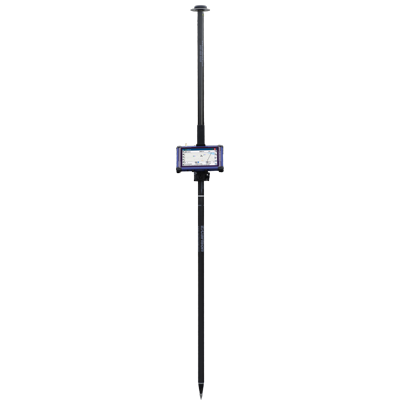 Carlson RTk5 GNSS Network Rover
The Carlson RTk5 enables new levels of data collection and RTK GNSS accuracy in a compact, light, versatile network solution featuring the GAMA dual-RTK engine. The RTk5 comes equipped with a custom-built carbon fiber rover pole and cradle, survey-grade antenna, and portable helix antenna for handheld GNSS use.
It's an all-in-one, GNSS solution for land surveyors, engineers, GIS, and construction professionals. A unique RTK network solution for navigating multi-path and dense vegetation environments.

What's in the box: RTk5 GNSS receiver, SurvPC 7 GPS Only module, A/C wall charger, pole mount, helix antenna, long range bluetooth antenna, carbon fiber pole, screen protector, and rugged travel case
RTK GNSS CAPABILITIES
Advanced multi-frequency, multi-constellation (GPS + GLONASS + Galileo + BeiDou) RTK GNSS performance
Balanced & ergonomic: 25% lighter than competitor GPS setups – 6 lbs (2.7 kg) with tablet, cradle, pole, and antenna
Gather live, sub-centimeter level positions directly into ESRI ArcGIS Online database with zero post processing required
Operate without a pole for fast, efficient GIS work
PERFORMANCE
Windows 10 OS equipped for robust office and field use
Extensive memory storage – 8 GB RAM & 256 GB flash storage
EXPANDABLE BATTERY
All-day battery lasting 10+ hrs
Optional 15+ hour battery
5-minute hot swap
CONNECTIVITY
Long Range Bluetooth® up to 2,500 ft
Dual-band Wi-Fi®
USB 3.0 connectivity
4G LTE
RUGGEDIZED FOR THE FIELD
Operates in extreme temperatures from 14°F to 122°F (-10° C to 50° C)
Dust-proof & water resistant - IP65 rating
Designed to MIL-STD-810G for ultra-ruggedness
2-year warranty
DISPLAY VISIBILITY
Large, 8-inch display for easy viewing with 800 nits (cd2/M)
Capacitive touch screen with digital pen support
8MP rear facing camera