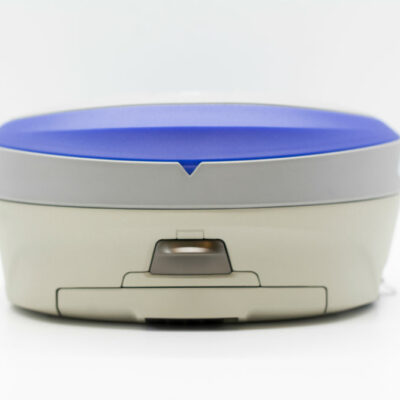 Carlson BRx7 GNSS Receiver
GPS Receiver Options

:
BRx7 Network Rover
Use the BRx7 GNSS receiver as a precise network rover with your regional DOT, NTRIP, CORS network, or set up as a base and rover via Carlson Listen Listen or UHF. Featuring multiple connectivity options, the BRx7 enables RTK corrections to be received over radio, cell modem, Wi-Fi, or Bluetooth.
The BRx7 provides state-of-the-art, dual RTK engine performance when receiving corrections from a static base station or RTK network correction system.  The BRx7 delivers sub-centimeter accuracy with virtually instantaneous initialization time and cutting edge results in challenging environments, including under tree canopy or dense vegetation.
The BRx7 features proprietary SureFix® technology to provide high fidelity information about the quality of the RTK solution; eliminating false fixes and improved RTK accuracy, availability, and precision.
In addition, Carlson's Listen Listen service (optional annual RTK correction subscription service), utilizes a unique cloud-based, low latency service eliminating baseline length restrictions of UHF radios & crowded base reference stations.
*NTRIP/VRS/DOT/CORS subscription, cellular data plan, Atlas subscription, and/or rover pole sold separately.


KEY FEATURES
All 6 constellations turned on: GPS, GLONASS, BeiDou, Galileo, IRNSS, QZSS
Long-range RTK baselines up to 30 mi with fast acquisition times with the use of Carlson Listen-Listen RTK correction service
UHF (400 MHz), Spread Spectrum (900 MHz), Cellular (4G GSM), Bluetooth, and Wi-Fi wireless communication
The BRx7 Athena GNSS engine providing best-in-class dual RTK performance & industry leading firmware
Internal IMU tilt sensor compensation corrects collected point coordinates to sub cm accuracy up to 30 degrees